Anyone encountering model photography or simply modeling for the first time might feel a little confused. There are so many terms and definitions, descriptions and expressions, boundaries and limits applied to modeling field. Not being enough, they usually overlap or are misunderstood, causing even more confusing. What is glamour? What runway modeling or runway photography means? What's the difference between figure nude and erotic nude?  
To clarify these terms and give better understanding of them, we prepared simple list of most popular definitions. It's not formal nor official list. It's merely our thoughts on how we apply those definitions and how they are generally understood.
Keep in mind that usually the boundary is blurring between definitions or categories. Be careful when selecting your choices. It's always a good idea to discuss unclear points with another party before signing a contract or starting actual work.
We'll cover general categories in the first place and then move on to the ones that are usually perceived as related to nudity. We use term modeling, but it should be understood that basically we mean modeling photography.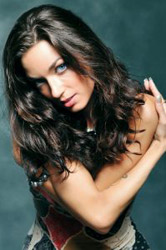 Editorial modeling: the model works for a particular publication and is usually used to showcase clothes. The readers of that publication make up a target audience for the photographs taken. Images in the non-advertisement sections of the fashion magazines are good examples of this type of modeling.
In essence, unknown model might not be paid much, but it does help when it comes to building one's portfolio. Even the pay rate is considerably low, editorial modeling is a great way to open the door to high fashion modeling. As a bonus, sometimes models can keep the clothing items that were used in the shoots.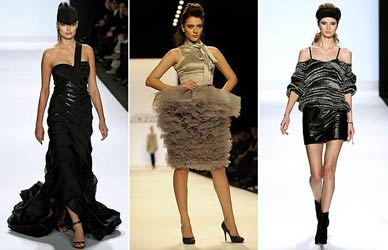 Runway modeling: models work in fashion shows, where clothe designers present their upcoming designs. Similar shows can be run by a store or a mall. All runway models must meet special requirements and have measurements that fit an actual standard clothing size. Models doing runway modeling need to realize that they are meant to show off the new clothes. It's almost like saying a runway model is a human coat hanger. A runway modeling photographer has the job of capturing each clothing item on film. The manner in which the photograph is taken is very important. For runway modeling models are chosen with extreme care. Runway modeling involves a lot of competition on both the side of the model and that of the photographer, and for this reason many modeling and photography agencies are quick to scoop anyone whose portfolio mentions runway modeling.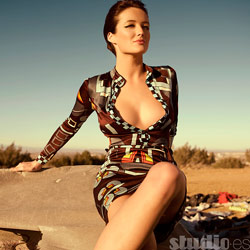 Fashion modeling: this type of modeling is closely related to the ones mentioned above. The aim of fashion modeling is to sell an item to the public, hence the face of the model has to be appealing. A fashion model is required to have a charismatic and charming personality that exudes from the photographs. Besides, a model should also have good work ethics and be hard working. It is important that the model and the camera have chemistry. It is also a shared responsibility between the model and the photographer for the photographs to be of good quality and look great. The requirements for shoots are usually presented by the clients, as they know how their product should look like.
Term high fashion modeling usually describes the modeling for famous fashion houses and designers, either at fashion shows or in publications. The pay rate is the highest among all modeling jobs. To get this kind of job you must be experienced and have a proven track record.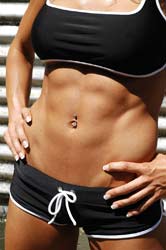 Sports modeling: here fitness or sports models are involved. The main purpose of fitness modeling is to advertise sportswear, a exercising machines, health products. Because of the rising number of people realizing the importance of staying healthy, a lot of advertising campaigns are going up in the hope of educating people on the different forms of health. For this, advertising agencies are in need of models that fit the fitness category. They have to be nice looking, tall, have a well-toned and muscular body. The model will also need to be physically fit in preparation for the photo shoots, since they may involve different kinds of exercise and you may be required to shoot over and over again until the right shots are acquired.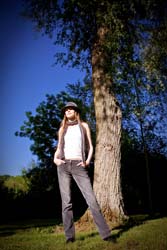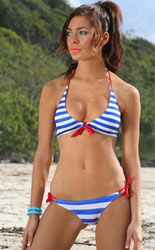 Swimsuit (swimwear) modeling: that's a straight-forward category where models have to showcase swimwear. Thus model has to be tall, pretty, have good complexion.
Casual modeling: as the name implies, casual modeling is done for casual wears. They include all those clothes which are worn on a daily basis, not specifically made by some high profile fashion designers. The photography is also done in normal, everyday locations and no complex studio work is usually required.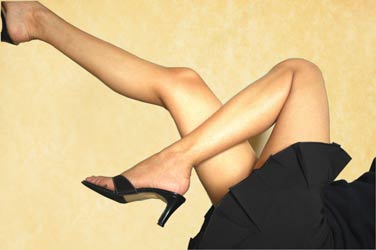 Parts modeling: You don't have to fit strict measurement requirements to work as a model. Some models may have beautiful eyes, while others – nice looking hands. Parts modeling is a good choice for them. For example hands could be emphasized for jewelry adds, eyes – for cosmetics, make-up goods etc.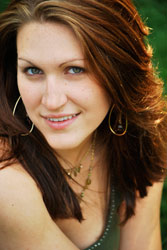 Hair modeling: it's also kind of parts modeling. The fashion industry is full of stylists looking for models to show off their hairstyles. Models with long hair are especially sought after as their hair has the ability to be drawn into any hairstyle. Others look for models that are willing to cut off their hair so that they may present a hairstyle that is short and chic. For one to become a hair model the first thing that is needed is healthy hair. However, even more important that charming face and healthy hair go hand in hand.
Categories listed below involves some nudity, so generally the first requirement for the model is a certain age. Measurements, nice looking body, beautiful face are important as well.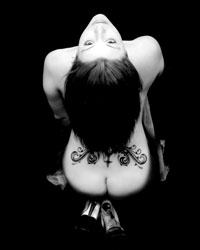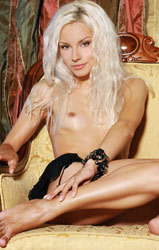 Implied nude: model may not be actually nude, but the picture doesn't show any clothes, implying that the model doesn't wear anything.
Semi-nude: parts of naked model body are visible in pictures, for example breasts or behind is visible at the same time as model's face. Bear in mind that this does not go by volume of skin exposed, as a model wearing a bikini is a lot closer to nude than a model wearing a catsuit with the naughty bits cut out, but the first isn't even semi-nude and the second probably equates to at least "nude" on the rating scale.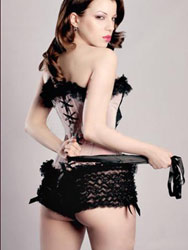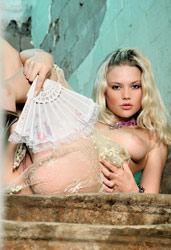 Lingerie: lingerie modeling is similar to swimsuit modeling, but in this case the poses usually have stronger erotic implications. Lingerie is usually transparent so, for example, breasts are well visible.
Glamour modeling: glamour is a very popular term in modeling photography. This type of photography involves model posing in a sexually exciting and an alluring manner. The glamour models can be both clothed or semi-nude. Being fully nude would cross the line between glamour modeling and erotic/pornography. Most of these photographs find their way onto calendars, pinups and magazines.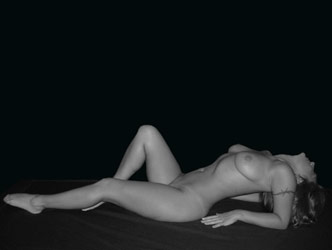 Artistic nude: model can be without any clothes, but the pictures have to be interestingly framed, strangely posed, or oddly lighted so as to not look like just pictures of model not wearing any clothes. In other words pictures have to be perceived as form of art.
Figure nude: model can be without any clothes and in direct lightning, but it must be clear from the picture that it is not meant to be provocative, erotic, or otherwise non-serious. Model might be wearing little or no makeup, have neutral expression.
Erotic nude: model is in provocative expressions, particular attention is drawn to the naughty bits while not wearing any clothes.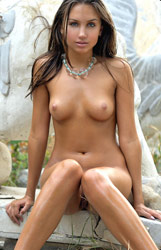 Adult nude: sexually explicit poses, pictures of model engaging, or suggesting that model is about to engage, naughty bits in action while not wearing any clothes.
One might find this list inaccurate or incomplete. As it was mentioned before, we didn't want to present a full classification, but rather a small guide of terms used in modeling and models' photography. Hopefully this list helped you to figure out what is what and was useful for putting first steps in your modeling or models photography career more wisely. We wish you all the best!
If you have any suggestions, additions or comments, please share your thoughts with us. We'd be very happy to hearing from you.